The Wellness Oasis is not just about yoga.
It's also about being part of a like-minded community and building your confidence so that you feel supported to take on whatever life throws your way.
Are you ready to prioritize your wellbeing and happiness so that you can feel your best and be your best?  
You've become so used to putting everyone first that finding the time to show up for yourself often ends up at the bottom of the list.
Yet you know how good it makes you feel and although you've tried to make yoga and movement a part of your life, you just can't seem to stay consistent. 
Imagine being able to gracefully navigate the busyness of your day and looking after the people in your life, while still finding time to connect to your own inner strength and power.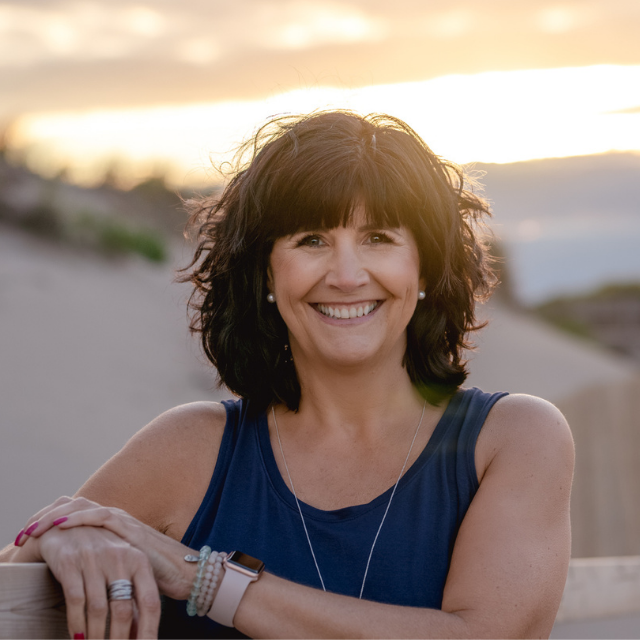 Hi, I'm Jo-Ann,
The creator of The Wellness Oasis (formerly Women's Health Yoga) and I'm so excited you're here! 
I've created The Wellness Oasis to offer a supportive and sacred space so that you can finally build consistency around wellness and get the accountability and guidance you've been missing the entire time.
Prioritizing You and feeling great is possible!
You simply need to be ready to:
➡️ End the start-stop cycle and become a master of consistency so that you can show up for yourself day after day.

➡️ Create a routine that you're excited about and makes you feel great, even if you don't know where or how to start right now.

➡️ Address the aches and pains that have crept in and finally get your sleep patterns back into sync.

➡️ Feel yourself again (hello hormones) and clear the brain fog so that you have clarity instead of feeling overwhelmed.

➡️ Age with strength and confidence, improve your mobility and flexibility and reduce stress and anxiety.
The Wellness Oasis Membership
A virtual space where women come together to prioritize their wellbeing and happiness.
Your membership includes:
MONTHLY MASTERCLASS

Each month you'll be able to join a live masterclass (or catch the replay) on the theme of the month. 
These themes will help you build consistency into your life so that your wellbeing and happiness becomes a priority.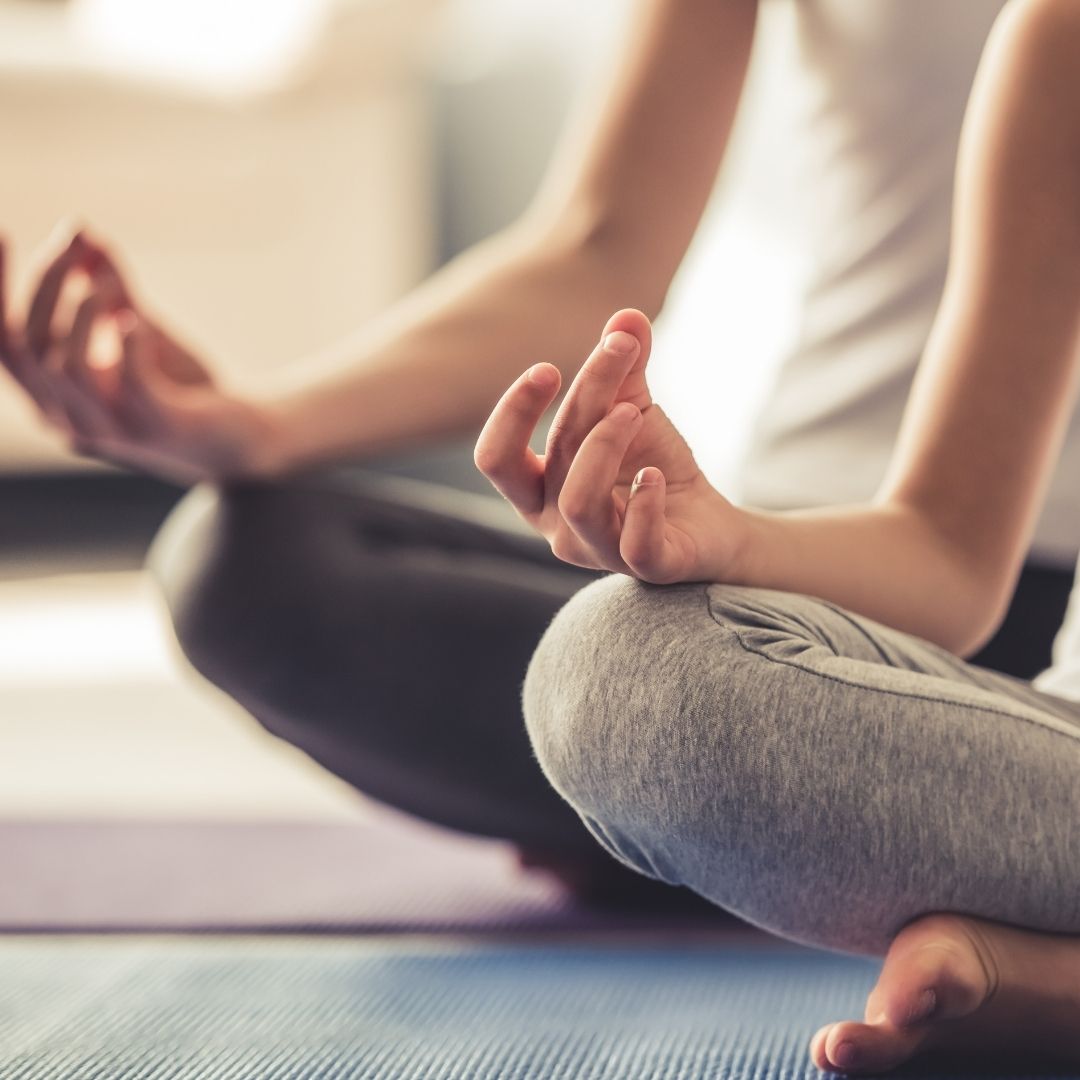 NEW MONTHLY YOGA CLASSES
You'll get access to new themed yoga classes each month so that you can embody the theme on the mat. 
Pop up "live" classes for a little extra fun and accountability when you need it.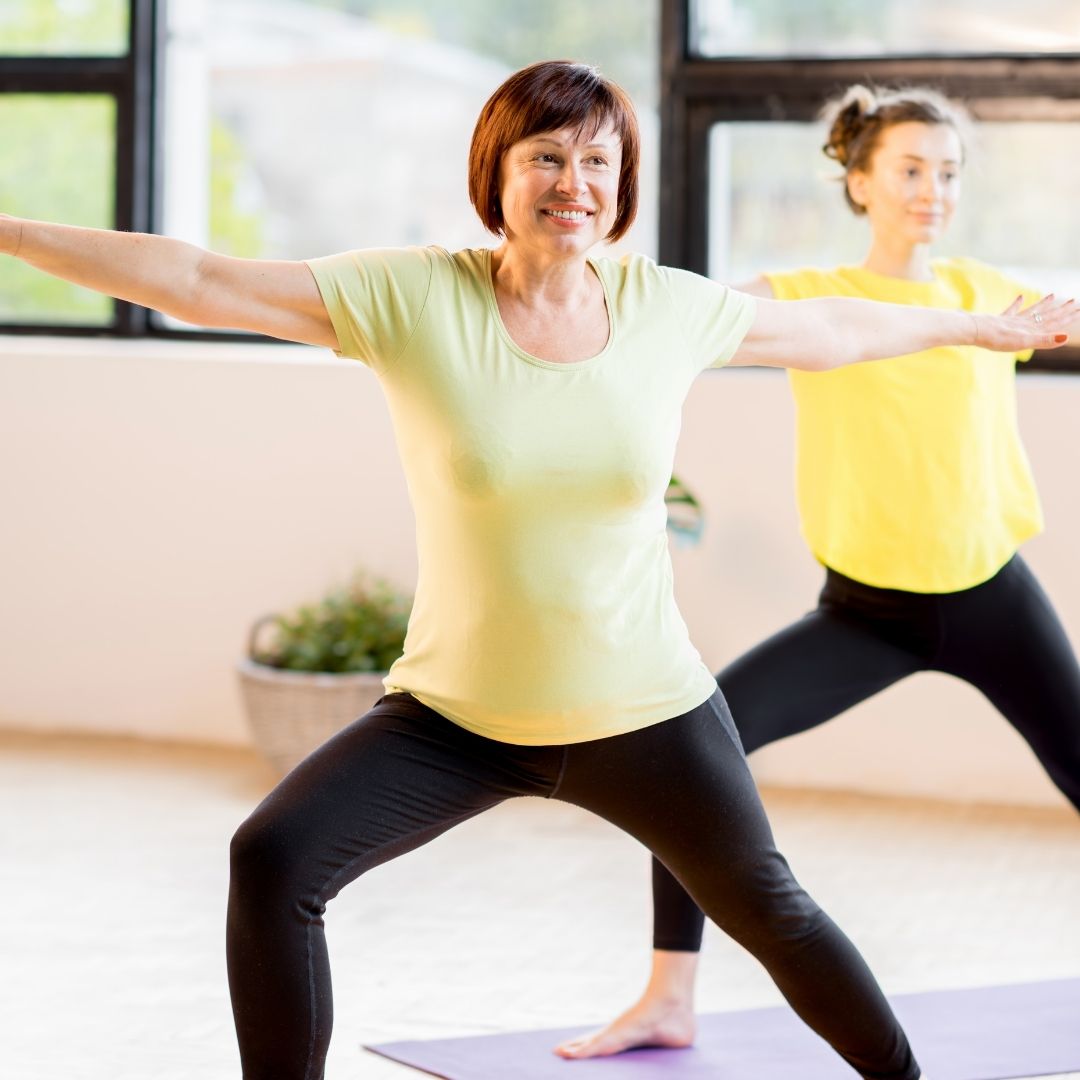 A LIBRARY OF YOGA CLASSES
You'll get immediate access to a library of practices for every mood, goal and duration. There's a focus on short 15 and 20 minute practices to set you up for success and to help build consistency. 
As you make yourself a priority and discover that you actually do have the time to devote to your practice, you can dive into longer 30, 45 and 60 minute classes.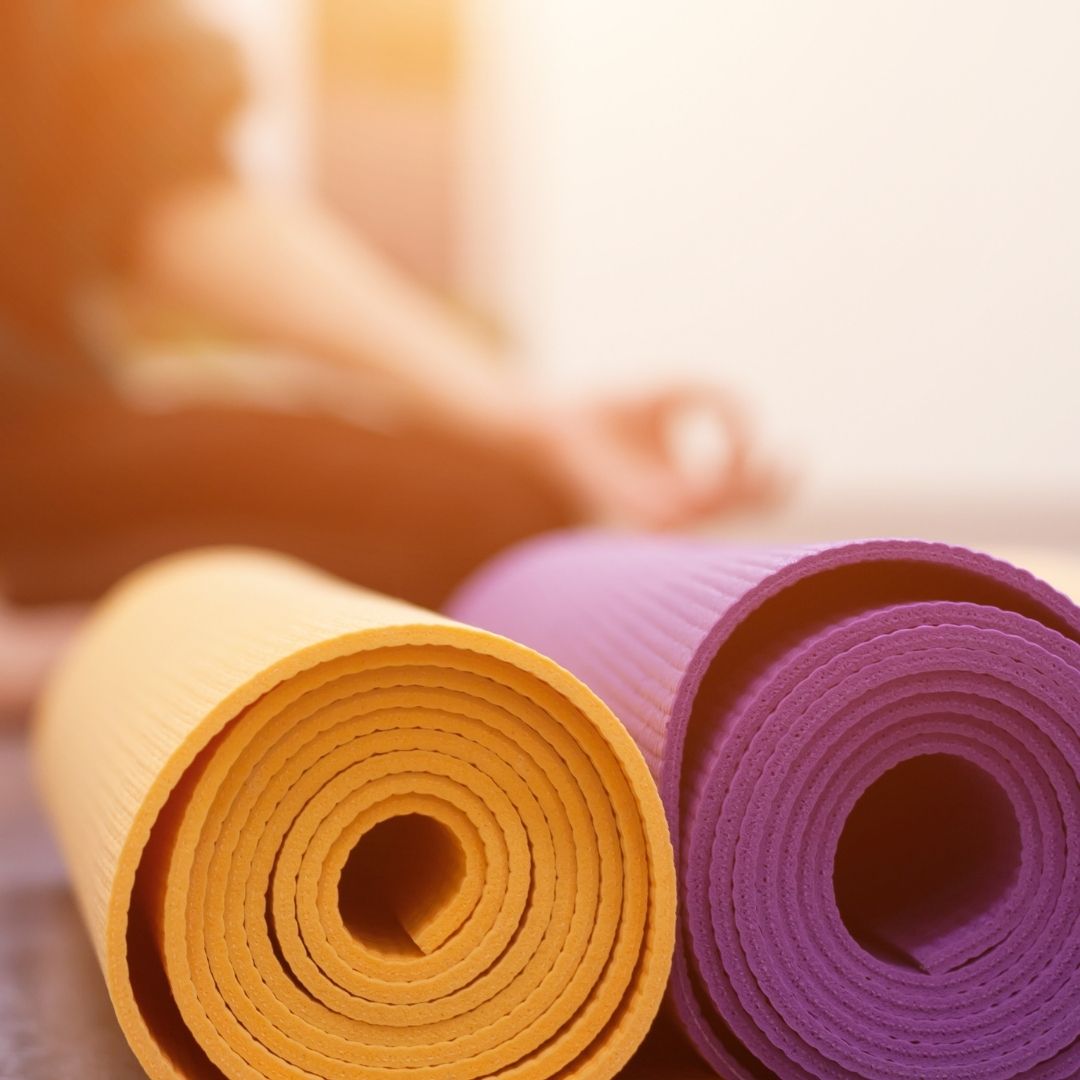 A WEEKLY PRACTICE GUIDE
When you join The Wellness Oasis, there's no wasting time searching through dozens of classes and wondering which to choose.
Each week, you'll receive a practice guide so that you're never stuck – just click the daily class and voila!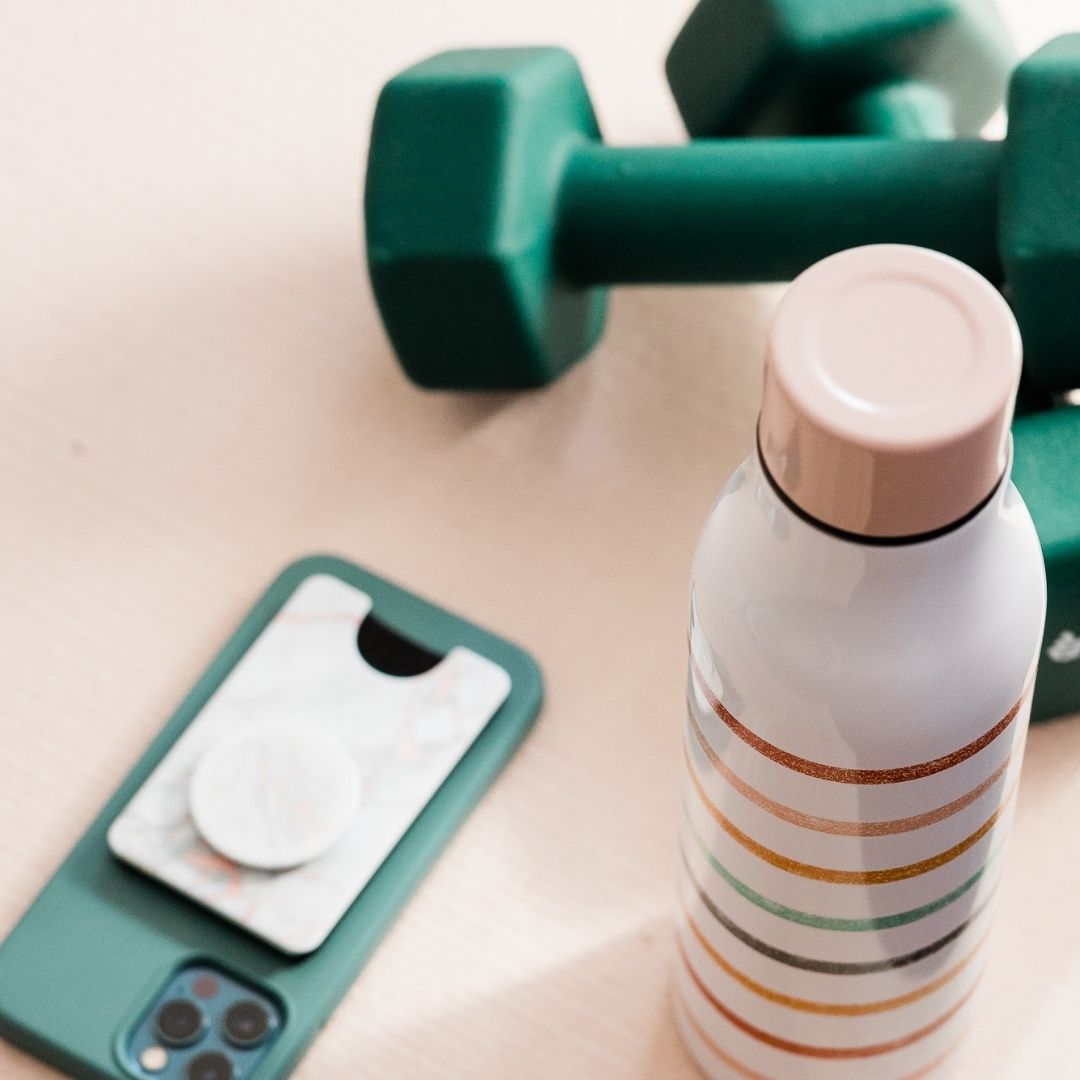 A WEEKLY POSE TUTORIAL
Ever wondered if your feet are in the right place in warrior one or where your arms should be in triangle?
Get immediate support and breakdowns of each pose along with variations and benefits inside the Pose Tutorial section. A new tutorial is added each week.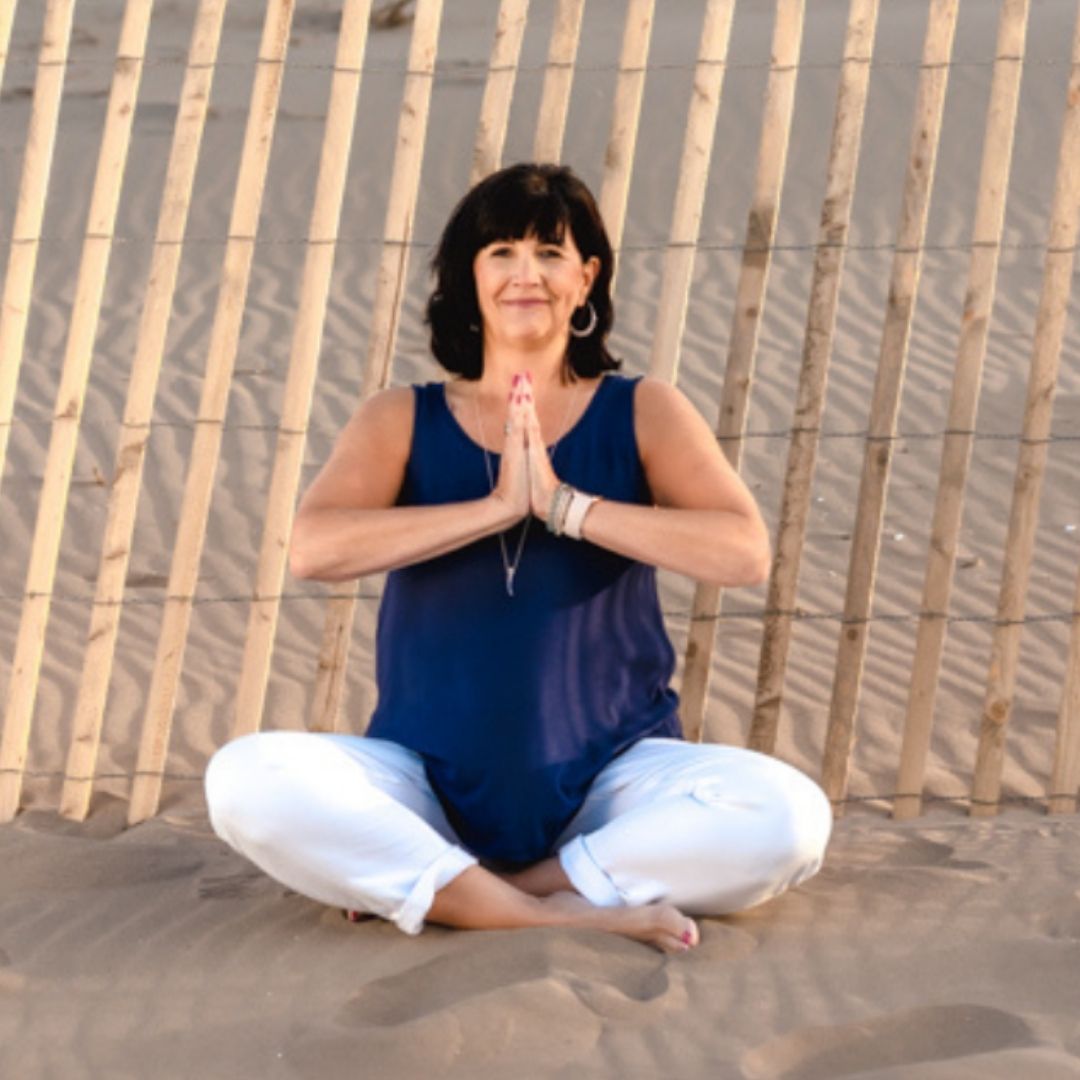 ONLINE COURSES
Four times a year, you'll get access to an online course to deepen your experience and learning. Courses will focus on specific topics such as Yoga for the Pelvic Floor and Journey Through the Chakras.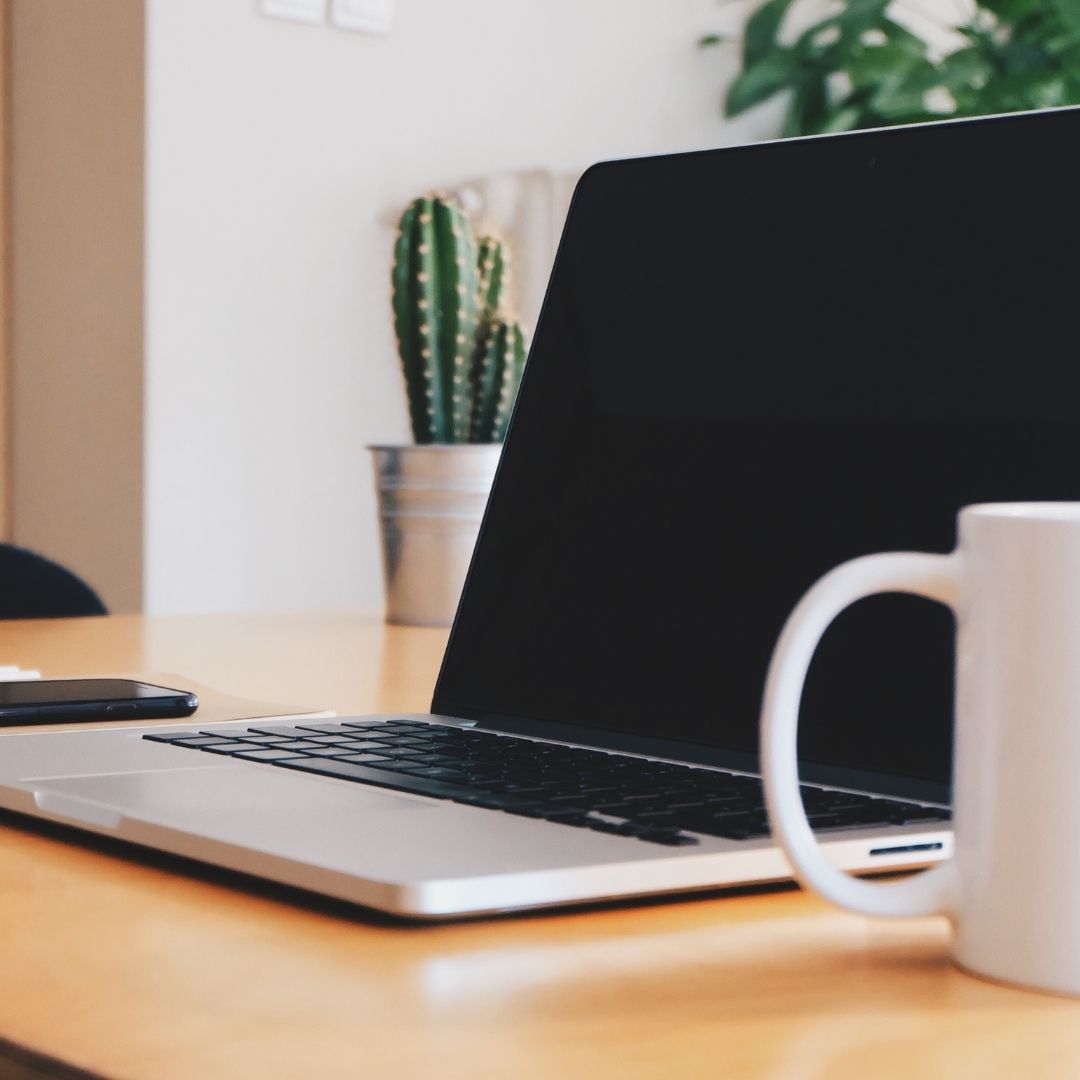 THE BEST COMMUNITY!
To build consistency and new habits, community and accountability is essential. The women in our private Facebook group have made a decision to prioritize themselves – and that energy is contagious! 
You'll receive daily support from me and the community so that you continue to feel motivated and inspired to finally make wellness a part of your life.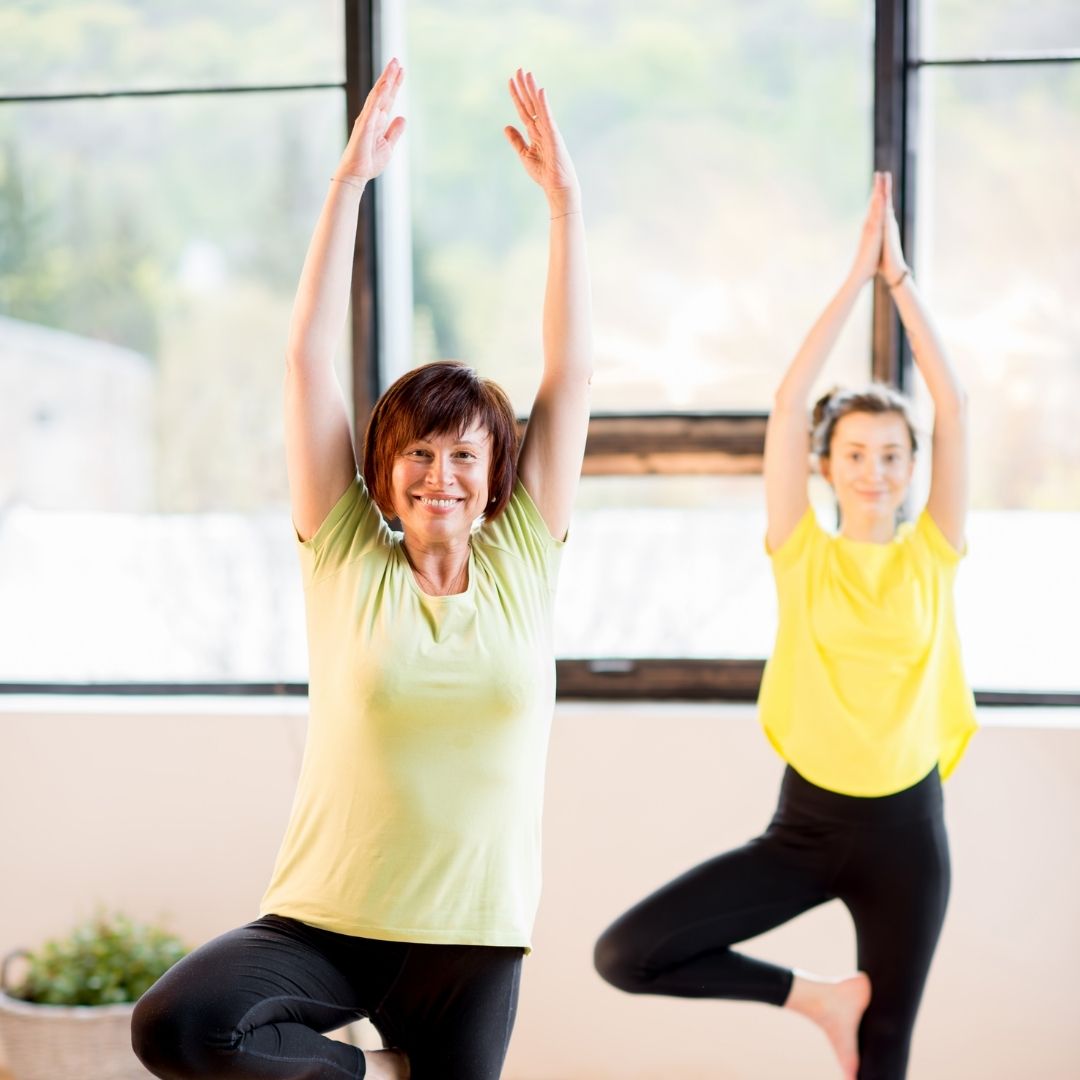 WELLNESS & NUTRITION RESOURCES
As well as being a yoga teacher, I'm also a certified Health and Nutrition Coach and Certified Consistency Coach. I share my knowledge with you each week through recipes, tips and hacks for living a healthy, happy and long life. 
Virtual Tour
When you join, you'll receive a virtual walkthrough inside the membership and recommendations on where to start whether you're brand new to yoga, a seasoned yogi or somewhere in between. Our easy to navigate website means you'll always be able to find what you're looking for.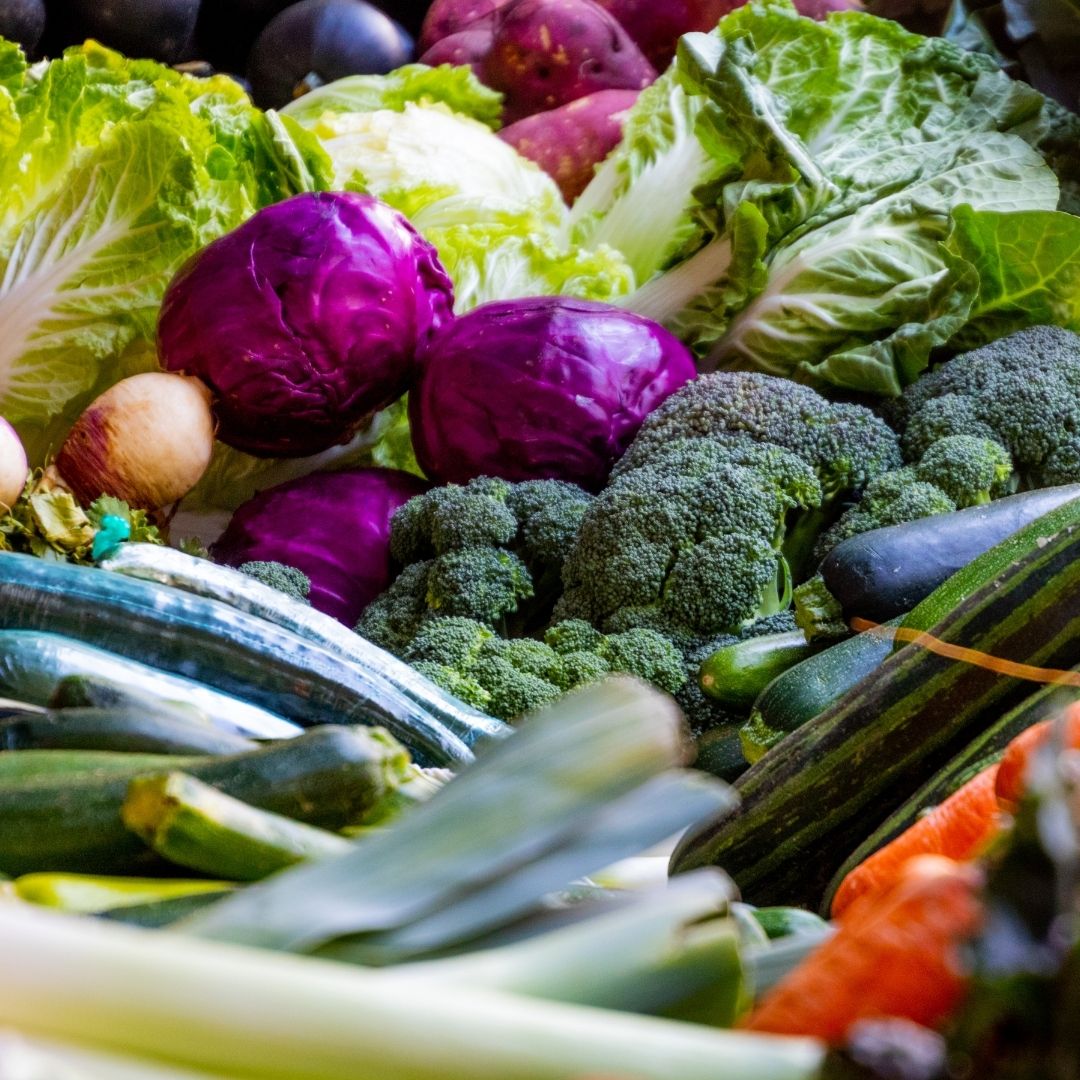 Imagine waking up and feeling excited to move your body and build strength and possess the confidence to live each day with energy and joy!
From beginner's and beyond, I've got you covered!
It's really quite simple:
✔️ Roll out your mat
✔️ Press play
✔️ Repeat as needed
✔️ Feel great in your body!
Join today and feel the difference!
Only $27/month! 
Start your journey inside The Wellness Oasis today. You'll get instant access to everything inside the membership. Cancel anytime. 
Limited Time – 7 days FREE
then pay only $27 CAD a month 
For as long as you remain a member!
Our community members stick around because they know consistency and prioritizing yourself is key to living a happy, healthy and long life!
If it's not for you, you can cancel at any time.
"I want you to know that you're making a difference.  You are contributing to at least one person's life – mine – and I'm enjoying it.  I appreciate ALL of the work you put into the membership group.  I've been resonating with your style since I Facebook met you almost a year ago with the free February sun salutation challenge. You correct my "newness" moments without ever having met me in person.  A huge thank you to you Jo-Ann and know once again, what you're doing is making a difference and you matter and I appreciate you immensely.  I'm enjoying this journey and can't wait to see what 2022 looks like."
"I have tried many classes on YouTube and I really enjoy the way Jo-Ann teaches. I can actually follow along!" 
"I have noticed a huge difference in hip pain since regularly practicing yoga with you. I rarely wake up with hip or back pain anymore!" 
"I'm loving your videos! The fact that I can pause and go back, that you show modifications and that they're 20ish minutes. I've always been intimidated by hour-long classes (even video ones) and it's easy for me to say I don't have time for a longer class but I have no problem finding 20-30 minutes in my day for a shorter class."

"Women's Health Yoga Monthly has been fantastic for me over the past year. Directly after my surgery, it was instrumental in helping me to regain mobility and to get back on my feet. Thank you!"
"You're an amazing instructor and I feel very comfortable doing your classes." "I appreciate Jo-Ann's style of teaching.  It's a perfect fit for me."
I really have progressed in my practice. With my strength, focus and balance.
It encourages me forward.
Always open for motivation, the more I do it the more motivated I feel to do it. Lol!
Definitely changes in my body too. It's all good and relevant.
I love being part of Women's Health Yoga Monthly. Although I don't practice nearly as much as I should, I know that when I can hit my mat, there is an amazing selection to choose from ranging from stretching/strengthening to yin to pelvic floor practices. There are also choices as far as the length of the practices so you can tailor your practice to you and your time frame. Jo-Ann is clear and concise in her instruction and brings an element of fun as well!